For those who need any languages other than English, we will communicate using POKETALK, a translating device that can handle 63 languages.
Detailed explanations about getting here
Clinic IntroductionWhy Choose UsAdministrative DetailsDirections
Welcome to Matsumura Family Clinic: Introduction to Clinic and Services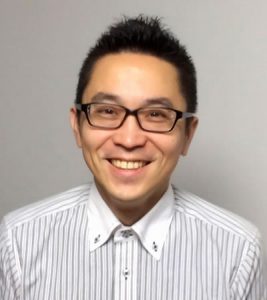 Hello, I'm Shin Matsumura, founder of the Matsumura Family Clinic. Whether you are a long term resident of the Shonan area looking to establish a relationship with a primary care physician or just seeking immediate medical assistance during your trip to Japan, my clinic is able to provide you with a wide variety of medical services. In the event your health care needs are best suited to another facility, we are more than happy to advise you to the best course of action and refer you to the most qualified facility/practitioner. I and my friendly capable staff are looking forward to your next visit.
Why Choose Matsumura Family Clinic?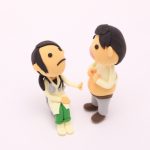 Matsumura Family Clinic provides Primary Medical Care Services. We focus on two primary patient groups.
Those Seeking a Long Term Relationship with a Family Doctor
We focus on preventative healthcare and primary care.
When you don't know which clinic or hospital you should go about your symptoms, feel free to ask us.
We also provide medical check-ups and vaccinations.
Those Needing Medical Care But Not Long Term nor Emergency including Tourists and Visitors to the Kamakura Area
We can give you prescriptions for headache, nausea, abdominal pain, fever etc.
Also we can provide small surgical treatment of injuries.
If necessary, we will connect you to reliable general hospitals nearby.
Please do not hesitate to visit us when you need any help.
Administrative Details
Clinic Hours
| Days of Week | Open Hours |
| --- | --- |
| Monday – Friday | 9:00 AM – 12:00 Noon, 3:00 PM – 5:00 PM (-6:00PM Wed.only) |
| Saturday | 9:00 AM – 12:00 PM, 2:00 PM – 4:00 PM |
| Sunday & National Holidays | Closed |
※We don't accept appointments. Reception opens and closes 15 minutes prior to the above times. (e.g. Reception opens at 8:45 and closes at 11:45AM in the morning. )
※On a rare occasion, due to urgent needs, we may take temporary adjustments to the above schedule.
What To Bring
Proof of Insurance and/or Identification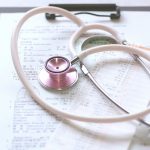 If you are paying by Japanese National/Social health insurance, please bring your health insurance card.
If you are paying by traveler's insurance, please bring travel insurance documents and identification with proof of address.
If you are paying in cash, please bring cash to cover our services. Generally, full fee services (including medical tests) average around ¥10,000. Rarely does this amount exceed ¥20,000. We will advise you in advance if the bill will exceed ¥20,000.
Credit Cards are not accepted, Cash payment only, please.
Directions
Click on the following Link to get directions by Google Maps: